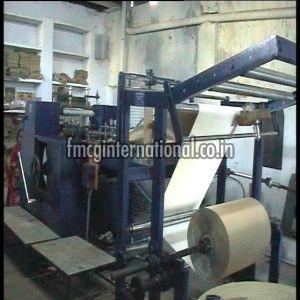 The concern for the ongoing climate change and global warming is on a rise and should be taken seriously and with utmost care as it would affect our future as well as the generations which will be adopting this planet earth as their home. Hence, the first and most easy step that we humans should start with is a very simple idea. The idea is to eradicate the use of plastic bags and increase our reliability on other alternative resources. Yes, as you all are aware, the plastic bags are non-biodegradable and after a single or lets say multiple use, it becomes really difficult and a herculean task for them to get decomposed; so what is their future? Yes, the complete and total removal of plastic bags should be of utmost concern if we need to bring about a change. Through this, you can bring about a difference to the world in which we are living.

What To Do :-
We should start depending more on alternative sources such as those that are biodegradable. To begin with, start using brown packing paper for all your grocery purposes and completely ban the use of plastic bags, which in turn will not block our sewages, not cause any harm to the health of the stray animals and will definitely be more environment friendly. The paper bag making machine in India is gaining tremendous attention not only from the urban cities but also from rural India. Though the cost of the paper bags is a little higher than conventional plastic bags, the benefits that these paper bags offer are a major attraction and help to conserve our mother earth. These paper bag-making machine in India utilizes the following kind of papers in order to provide us with a superior quality, environment friendly paper;
Grease proof paper which can be used multiple times

Poster paper giving a thick and high quality paper bags

·

Ordinary papers
Utility of paper bags:-


These paper bags can be utilized for a lot of purposes, ranging from the usual grocery bags to usage for laundry purposes and for safeguarding your laundry. Even bakeries and other cafés use paper bags in order to deliver goods. Nowadays, big brands are increasing their dependence on these paper bags, hence making these paper bags trendier and stylish. So beware and become a responsible child to your mother earth.