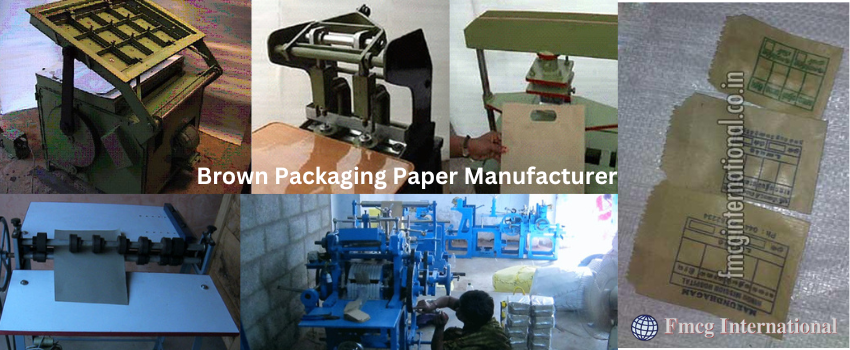 What is Brown Packaging Paper?
Brown Packaging Paper is a high tear-resistance paper that is made from a mixture of virgin and recycled chemical pulp. Completely recyclable, this eco-friendly paper boasts high resistance, and burst and wet strength, making it a perfect choice for a host of applications and uses. This robust wrapping paper is often obtainable from Brown Packaging Paper Manufacturer India as paper rolls, as well as vibrant, coloured and patterned Brown Packaging Paper variabilities.
Multiple Uses of The Brown Packaging Paper
1.) Protection
Due to its tough, tear-resistant and robust qualities, Brown Packaging Paper makes for the perfect solution to protect goods in transit during packaging and shipping. Its excellent burst and wet strength mean it can withstand both high temperatures and pressures to safely protect your materials in transit.
Having anti-slip layers of Brown Packaging Paper between pallets, boxes and bags decreases the risk of breakages and protects goods in transit.
Fully recyclable, your goods will not only be securely protected from dispatch to delivery, but you will also be embracing eco-friendly and sustainable business practices by investing in this recyclable packaging option.
2.) Food Wrapping
Nothing quite beats the look and feel of a delightful deli-style sandwich or fresh bakery item attractively packaged up and then wrapped in brown paper. This gives a dependable deli feel and packaging style reminiscent of a traditional bakery.
Due to its extreme tear-resistance, and capability to withstand grease and liquid, any leakages that come through the item's wrapped packaging and onto the Brown Packaging Paper won't cause a mess.
Brown Packaging Paper is a popular, recyclable and cost-effective choice for point-of-purchase food wrapping.
3.) Arts and Crafts
Brown Packaging Paper is highly versatile and available in a variety of colour shades, including metallic gold and silver.
If you are looking for a handy and striking addition to your arts and crafts project, coloured Kraft wrapping paper is the perfect solution.
As well as a variety of craft projects and scrapbooking, vibrant coloured Brown Packaging Paper offers a flawless backdrop to any bulletin board. Whether this is a family memo board, school display or scrapbooking project, its eye-catching patterns and wide spectrum of colourful hues are sure to give your arts and crafts project a lively lift.
4.) Gift Packaging
Whether you're looking to package your products so they stand out on the shelves, are referring parcels through the post or wrapping gifts for different occasions, Brown Packaging Paper will turn heads and raise smiles. Create a traditional packaging feel by teaming up pure brown Packaging Paper with a selection of vintage,
5.) Void Fill
Brown Packaging Paper adds the vital 'wow' factor to deliveries and plays a much better part than simple void fill or shopping box filler. Make a positive first impression for recipients of your products by using the robust and caring nature of Brown Packaging Paper but with the added consideration of presentation.
Qualities of the Brown Packaging Paper Manufacturer in India
• Supplying high-quality products
• Using good quality raw material
• Able to supply in bulk
• Supplying anywhere in the country
• Having a transparent pricing policy