How Does Butchery Kraft Paper Rolls Manufacturers Serve Various Industries Proficiently?
Posted by Admin on June, 05, 2021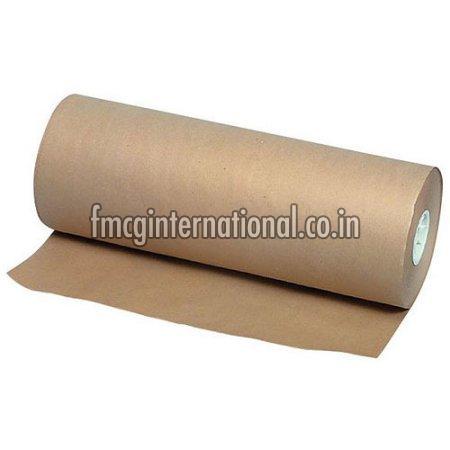 Brown butchery kraft paper rolls are useful and famous for manufacturing paper bags in the industry. This type of paper is highly useful for the food packaging industry. The kraft butchery paper is made of wood pulp and manufactured using machines that make it sturdy.

Qualities of butcher Kraft paper rolls

It is environment friendly with its look and feels. The base weight for this naturally crafted paper is always 40lb. It offers durability, reliable representation and good yield for an extensive range of applications. It gives good purity and liquid resistance, making it a favourite for use in food packaging service and supermarkets. Butchery kraft paper rolls offer all the similar benefits of white butcher paper, but with the environmentally friendly look and feel that consumers these days may prefer.

Applications of Butchery Kraft Paper Rolls
The butchery Kraft paper rolls are enclosed around a product for absolute protection. It is resistant to damage and also has high manageable strength. These papers are water and moisture-proof. Hence, when people use it to wrap in this paper, it retains its freshness. It is useful in packing grocery items as they are also very stable.

The tear endurance and excellent bursting intensity of this paper make it ideal for use as a chicken, fish and eggs wrap, to protect sandwiches, both hot and cold, and as a light wrapping paper.

It is the ideal choice for wrapping foods due to its strength to resist oil, moisture and juices. Some restaurants are taking butchery kraft paper rolls to use as natural table covers.

Butchery kraft paper rolls manufacturer supply this product to be used as a wrapping material in pharmaceutical applications. While buying from paper manufacturers, the material should be FDA approved for direct food contact.


Difference between Kraft paper and Butcher paper:

While both types of papers are typically used for different packaging purposes, some of you may be shocked to know that Butcher Paper and Kraft Paper start life as duplicate twins. Both Kraft and Butcher Paper are created with the same raw materials, they shares the same wood pulp base. The exact dissimilarities between these types of paper are seen when the raw materials are "completed" with or without coatings.
Some specific treatments are applied to Butcher Paper for firming it for food-grade use. Butcher Paper is precisely engineered to endure moisture better than Kraft Paper.

Butcher Paper must be FDA-Approved for using in direct contact with food. If your paper is coming in contact with food, make sure your Butchery Kraft Paper Rolls Manufacturer is supplying you with Butcher Paper that has
• Neutral pH levels,
• Low Sulfur levels, and
• 100% FDA-Approved.


Buying the Butchery Kraft Paper Rolls

Procure this useful paper in bulk from butchery kraft paper rolls manufacturer Tamil Nadu. Their paper rolls are manufactured with complete precautions. They use machines with the latest technology to ensure that the paper rolls are of the highest quality. Their butchery kraft paper rolls come in various thicknesses that are suitable for different industrial or commercial use.

They provide these rolls in bulk or retail at a price that is affordable and reasonable and supply these paper rolls to various industries across the country. So, order with them to get timely delivery of the rolls at your doorstep.
This entry was posted on June, 05, 2021 at 13 : 30 pm and is filed under Kraft Paper Rolls. You can follow any responses to this entry through the RSS 2.0 feed. You can leave a response from your own site.