Kraft Paper, Its Types & Benefits Of Use
Posted by Admin on June, 05, 2021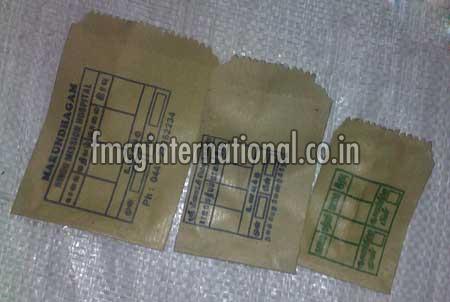 Let me tell you first, 'Kraft paper' is not 'Craft paper'. In simplest way to say, it is cardboard. A corrugated cardboard box is made up by laminating multiple sheets of brown packaging paper. Brown paper has large use as thin flat sheets too. Kraft paper has dozens of names such as brown paper, packing paper, brown packaging paper, recycled wrapping paper, butcher paper, and many more.
Brown packaging paper manufacturers in India offer solutions to a thousand of problems of your business and aids in saving money, branding, security and adds green impact.

How? Let's see.

What is Kraft paper?
It is a biodegradable product. Kraft paper has a huge use in the commercial and industrial applications for packaging.
It is got a natural woody texture which helps a lot in branding. 'Kraft' word is German and its meaning is 'strength'.
Types of brown packaging paper:
Different types of brown packaging paper are available in the market but there is a basic difference between the fibres used in them and in their finishes.
• Coated unbleached Kraft paper – this is the most common form of Kraft paper and has the original colour.
• Coated Kraft paper – it is of brown colour but with addition of white additive, it makes black canvas.
• Virgin Kraft paper – it is made up of raw pulp which is brought directly from the tress to prepare this strongest form of brown packaging paper.
• Recycled Kraft paper – as the name suggests, this paper is made up of recycled materials. It is majorly used in preparing paper cans, product boxes and paper bags.
• Mixed Kraft paper – it is prepared as a mixture of recycled and virgin pulps. This paper is used in making postage boxes and cardboard envelopes.
Benefits of using brown Kraft paper:
• The major benefit of using brown packaging paper is it is super strong, especially the recycled brown paper. It has lower lignin and higher sulfur content. This

strong nature makes it more durable than other packaging substitutes. It offers resistance to piercing also.
• Kraft papers are often made of different types of wood such as oak, pine and bamboo. These are easy available sources. This means brown packaging paper can be made

with minimum material costs.
• A wide variety of qualities are available for wood. So, you can use high or low density woods or a mixed combination as per your requirements.
• Those trees which are not fit for any other purposes can be used to prepare Kraft papers.
• No bleaching is required as brown packaging paper retains its original texture and colour.
• Moneysaving as no added chemicals is needed and the raw materials need less handling.
• If waxed, brown paper can be used as a wrapping paper for meat products.
• It includes wax coating, which is why it resists water and moisture.
• The chemicals which are used in the manufacturing process can be reused again, many more times. It saves money.
Brown packaging paper manufacturers in India are doing a great job since the ancient times and they provide Kraft papers to almost every industries and sectors.
This entry was posted on June, 05, 2021 at 13 : 18 pm and is filed under Brown Packaging Paper. You can follow any responses to this entry through the RSS 2.0 feed. You can leave a response from your own site.