How Should You Select A Trusted Paper Bag Manufacturing Company?
Posted by Admin on September, 15, 2021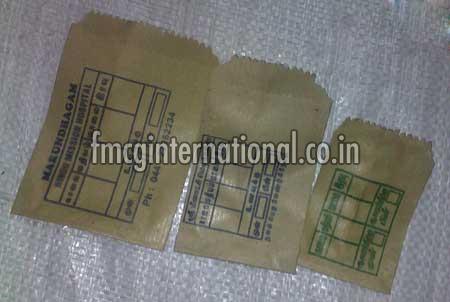 Paper is a thin material produced chemically or mechanically from rags, grasses, and wood pulp. Several pressing and drying processes are involved in the paper-making process. But sometimes, paper is made organically by hand in a single sheet. The first paper-making process was started in the 13th century. Over time, lots of new methods are involved in the paper-making stages.

What is Packing Paper?
Packing paper is an economical and sensible way to protect items while transporting. The ink-free newsprint is available in large rolls. Packing paper is used to wrap everything from dinnerware to wine glass.

The paper bag prevents the physical wear and tear of fragile items while in transit. one can protect the glass item by wrapping it with a solid paper bag from inside and outside. In this way, the paper bag can create an extra layer of protection during transportation.

Items should be Wrapped in Packing Paper
Small and medium-size fragile products are needed to wrap with packing paper. Glass or porcelain dishes, bowls, glassware, vases, small appliances, pots, pans, large utensils, and small electronics items must be packed with solid paper. One can buy brown packing paper from authentic manufacturers to get the best benefit of packing paper.

Types of Packing Paper
A paper bag is the most useful term that has various usages in the present day. The different types of paper bags are as follows-
Kraft paper is a high-strength paper packing that is made from bleached sulfate pulp. It is used to pack heavy materials.
Kraft liner paper is used as the intermediateor outer layer of a heavy item. Due to the presence of virgin fiber, the strength of the kraftliner is outstanding. This paper contains low recycled fiber.Kraft sack is used for bag or sackproduction.

Process of Making Paper
The manufacturing process of the packing paper is very unique. Paper and ink are used in the manufacturing process of packing paper. A computerised artwork is engraved in many designer packaging papers.

The printing cylinder is inspected during the printing manufacturing process. Paper rolls are wrapped perfectly with printed clear wrap. Flat packages are sealed at the end of the manufacturing process.

Raw Materials for Manufacturing Packing Paper
Wrapping paper is produced with wood pulp in the mill. The wood pulp is made from softwoods. But kraft wrapping is made from unbleached pulp. The ink of the packing paper is made from synthetic dyes. Brown packing paper manufacturer India follows the unique steps for manufacturing authentic and robust quality paper.

The processing of the packing paper is done both in the ink making and paper making industries. The strength of the gift wrap may be designed with special material and ink. Maximum packing paper is a recycled product and eco-friendly.

From the above information, one can understand the usefulness of choosing the proper packaging paper manufacturer because authentic manufacturers follow the correct paper making process. A paper that is produced adequately stays for a long time.
This entry was posted on September, 15, 2021 at 10 : 26 am and is filed under Brown Packaging Paper. You can follow any responses to this entry through the RSS 2.0 feed. You can leave a response from your own site.