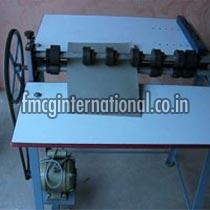 Economic globalization and market competitions are the main driving forces for product manufacturing and modification to fulfill ongoing customer needs. Industries must show their standards in producing the products with minimum losses so that they can minimize the price as well. Mitigating the needs of keeping our environment clean would be the best mantra for the next generation.
New technologies are developed in manufacturing and data management processes like 3D scanning, 3D printing, cloud manufacturing, and many others. It provides the potential growth and opportunity for developing industries to showcase their improvement to the users.
Industrial products are the fruit of various internal stages of mass customization and further innovation. The personalized products look quite authentic to satisfy individual preferences and divert customers from conventional thinking. The new concept with open architecture has been the bliss for working with related technologies.
After producing the products, we look for product customization, printing, and personalization.
Paper bag is the right example for shifting gears from plastic bags. It has been significant for big customers to carry the products without any worries of damage. The demand for paper bags is stunning and it seems to be a huge marketing opportunity for newly emerged brands. The Paper Bag Creasing Machine is useful to produce the bags with external folding for making the bottom portion tough and reliable. In plastic bags, we face many issues when we carry more loads into them.
The existing machines are designed for serving specific purposes in the production of paper bags. Each machine has separate rules and integrity to manufacture the bags. If you want to include various designs in one bag, you should use different machines for it. Hence, the usage of advanced machining with different designing tools is always key to the sky in this business.
Experts have an idea about Paper Bag Creasing Machine, and they analyzed the fact that this machine would cater to the customers' needs to produce different types of bags. Open architecture with little control makes the machine the machine of the decade.
Benefits of Paper Bag Creasing Machine:
Commonality and modularity are key factors for open architecture. More importantly, we must check its adaptability and compatibility to different designs. The independent functionalities and modularity are the concepts of independent functioning with upgradable and extendable abilities.
The personal touch is always there with an open structure. It has sound flexibility, sustainability, and expandability to serve the goals.
Module clustering is there with proper configuration mainly for fulfilling the bulk production. The platform design and product families are the main matter of considerations with existing methods. A feasible solution is not yet there for next-level planning and operational architecture. These all procedures are the main keys for paper bag making machine.
Related searches also discover much evidence related to the Paper Bag Creasing Machine. We come to know about its axiomatic design, functional development, and various facts. Moreover, changing requirements and dynamic means would create a challenging condition for this.
Its applications are not something new to the industry as in India there is a huge demand for paper bags. We need bags for carrying foods, medicines, electronic items, and others. We keep it safe for long-term delivery and maintain a good relationship with customers.
It has emerged on a high note in this decade and we wish to see it flourish over other industries as well.